Beatboard, Storyboard, Animatic
Synopsis: PB3 longs to be more than a psychiatrist android. When an alien virus infects scientists in the underground facility of Area 51, PB3 is the only one who can develop the cure. If he fails, not only will the whole facility be infected, but the US will be conquered by the aliens that brought the virus.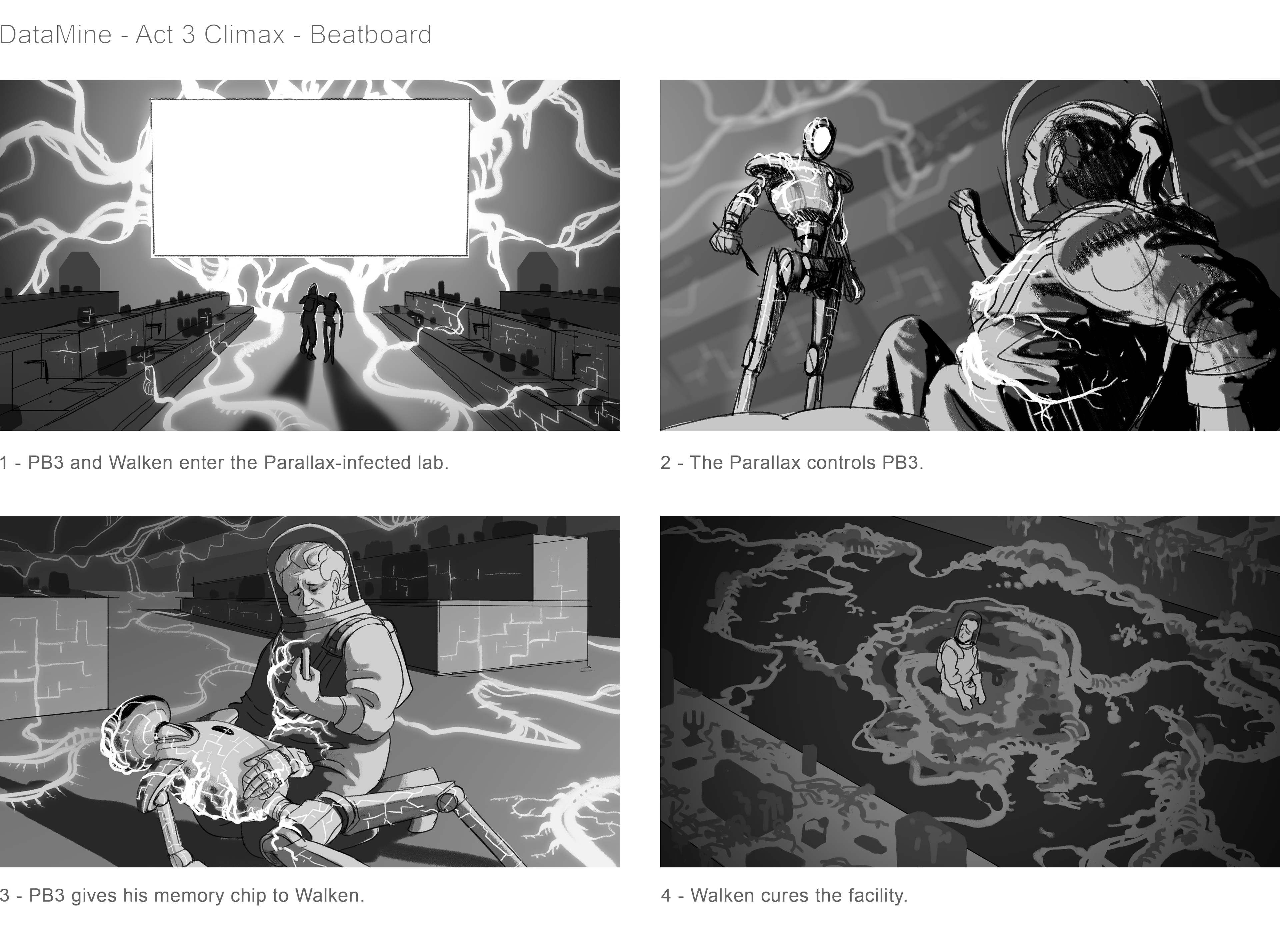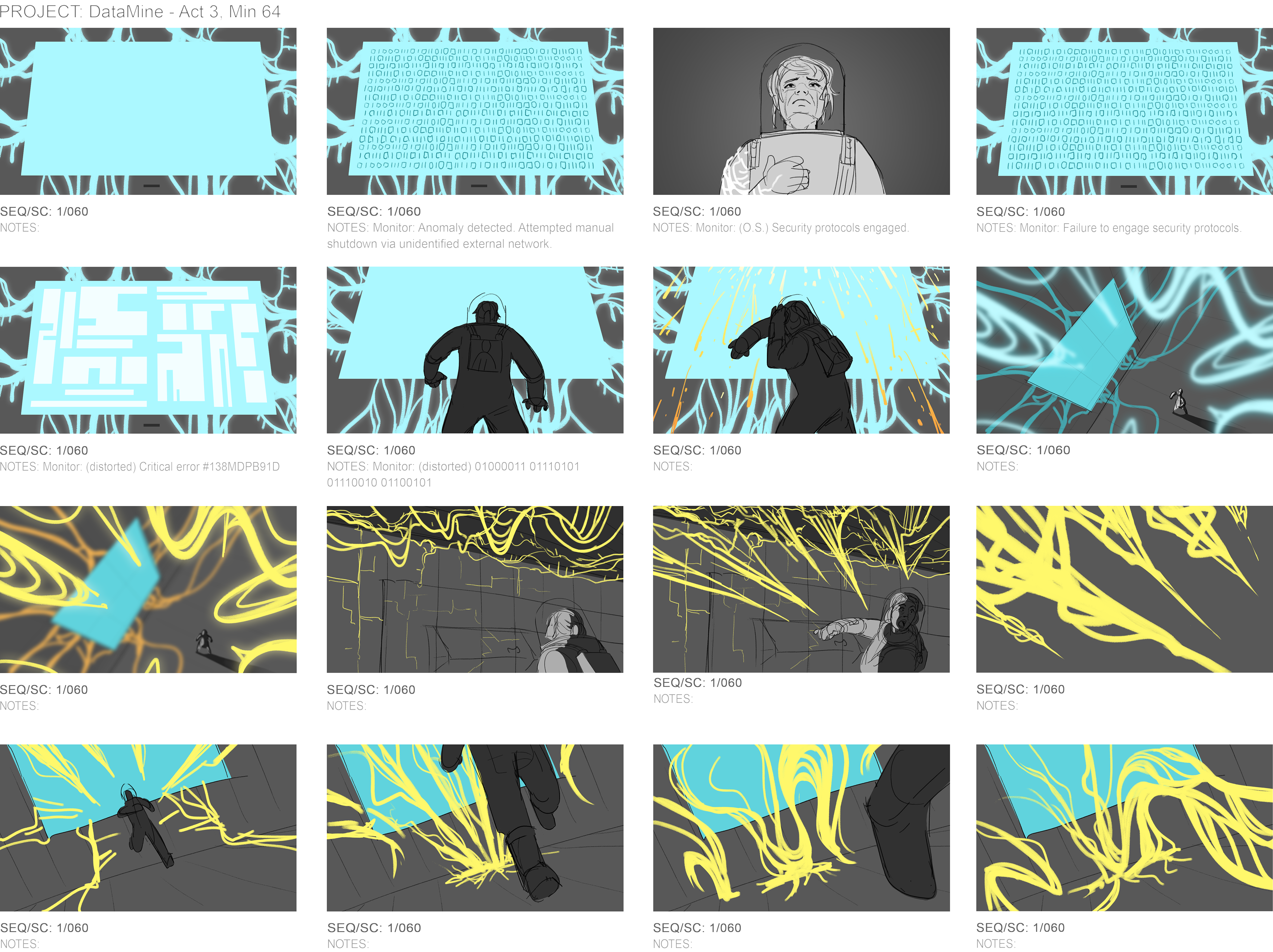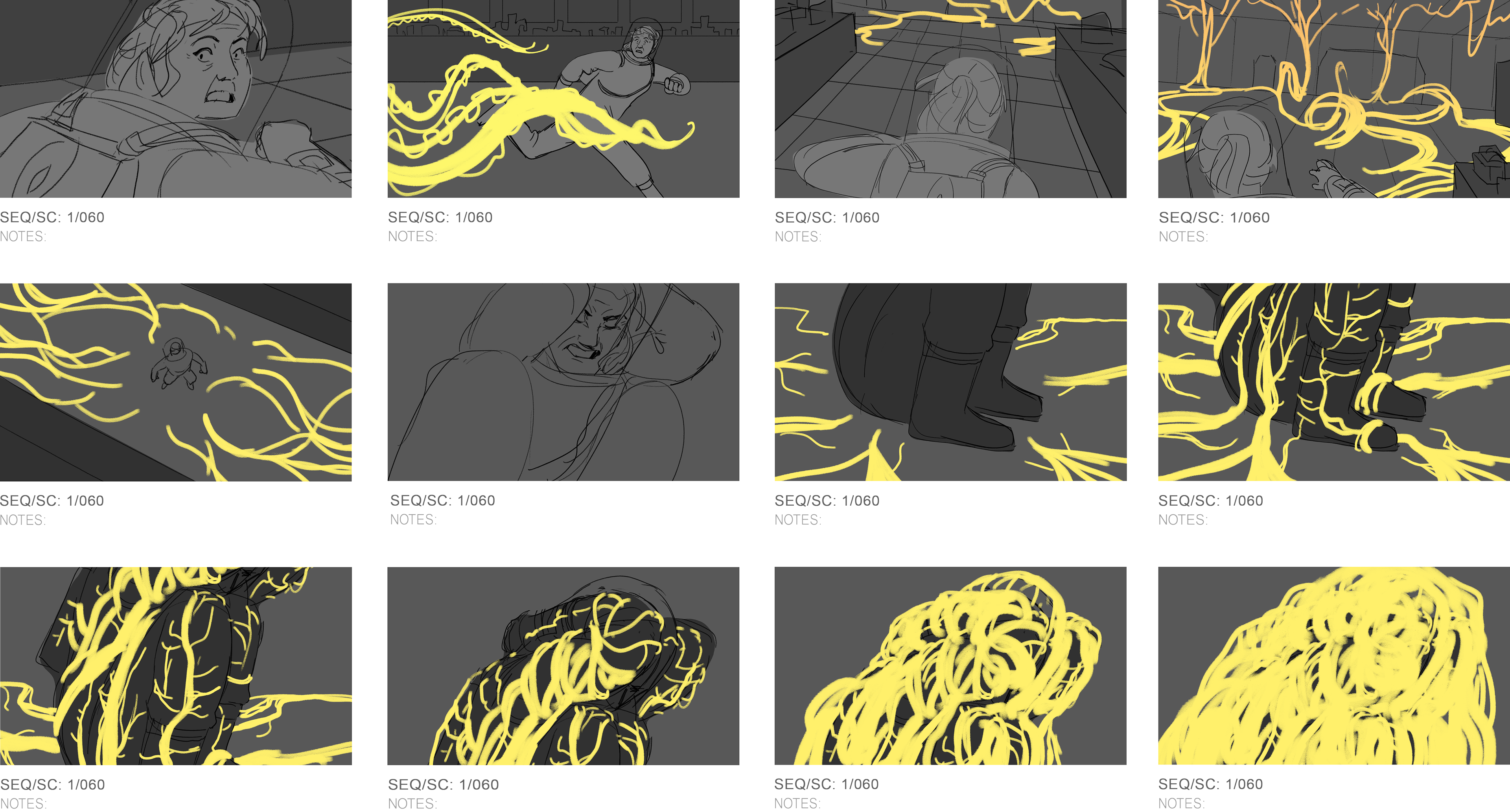 Synopsis: A unit of medical androids is sent to a farming town in Illinois to cure the townspeople of a deadly plague, but the androids must first gain the townspeople's trust.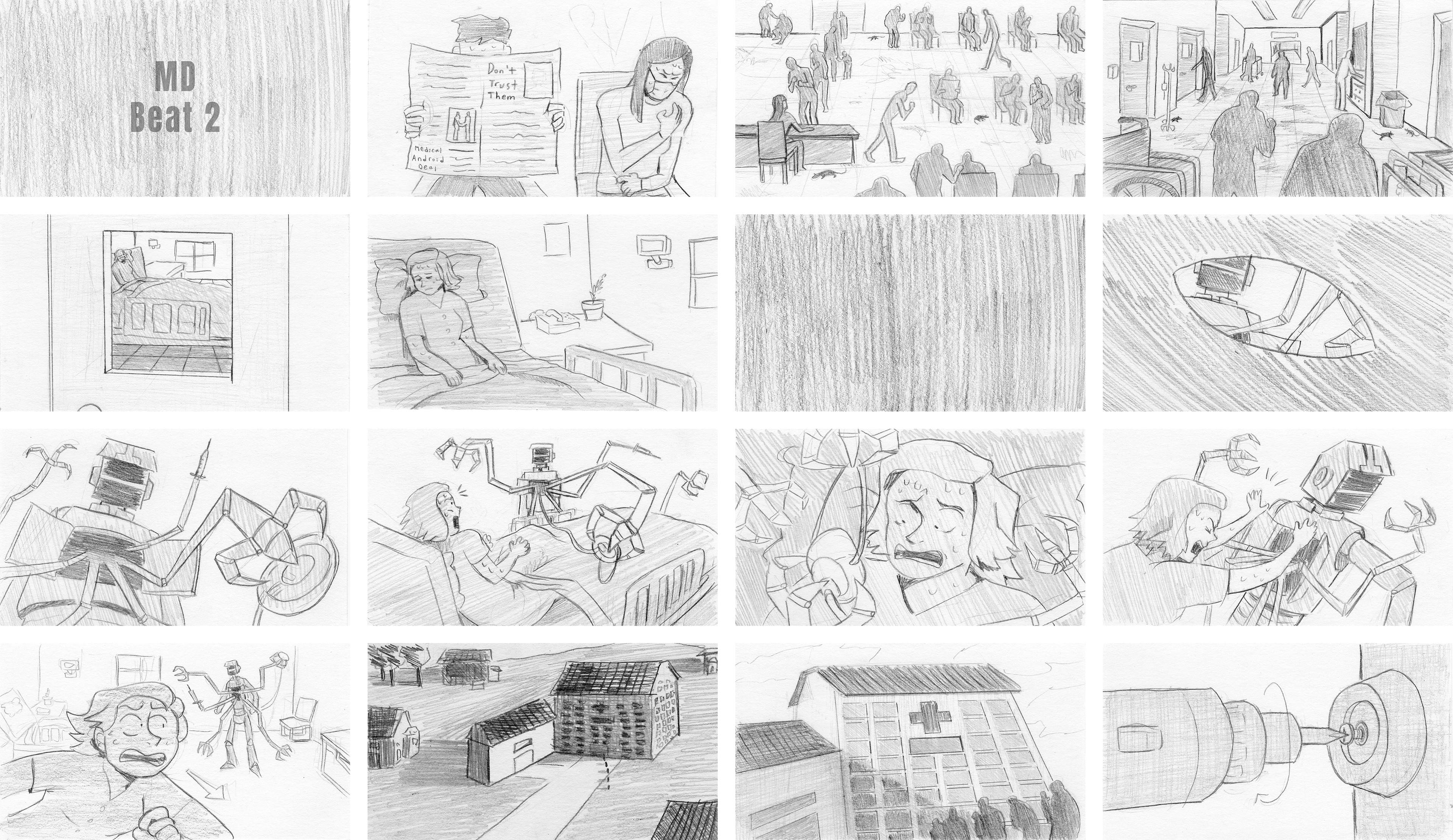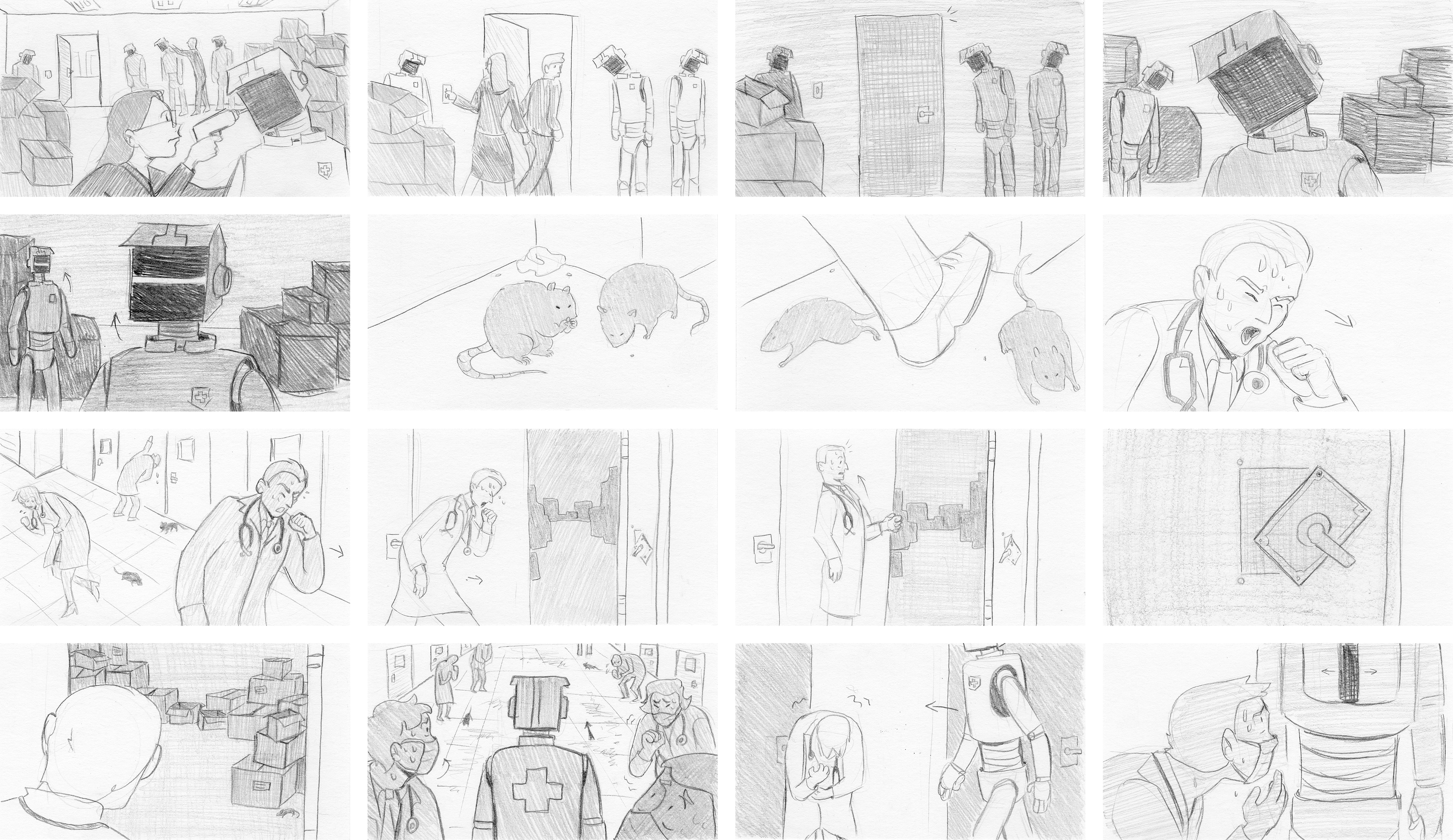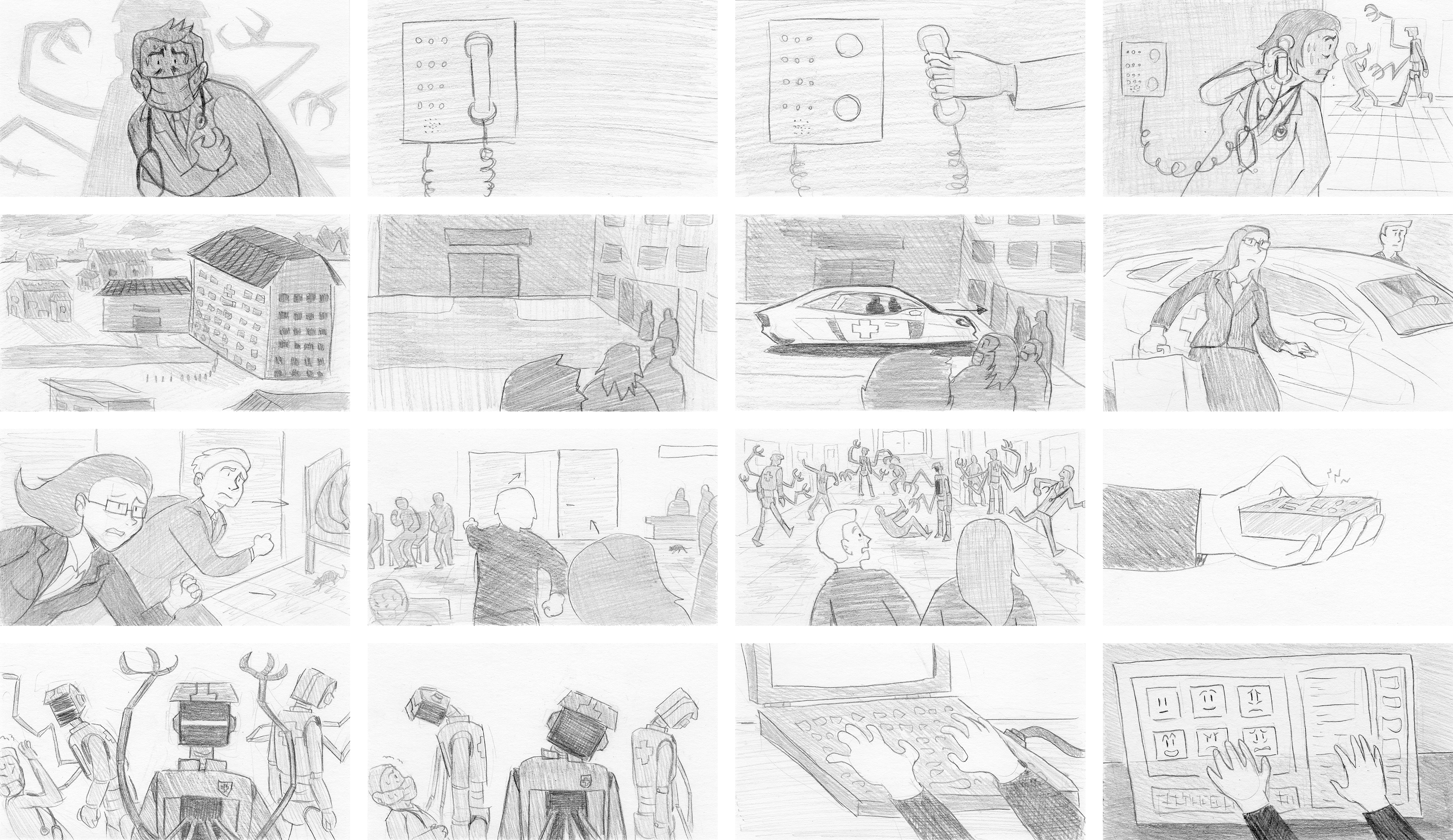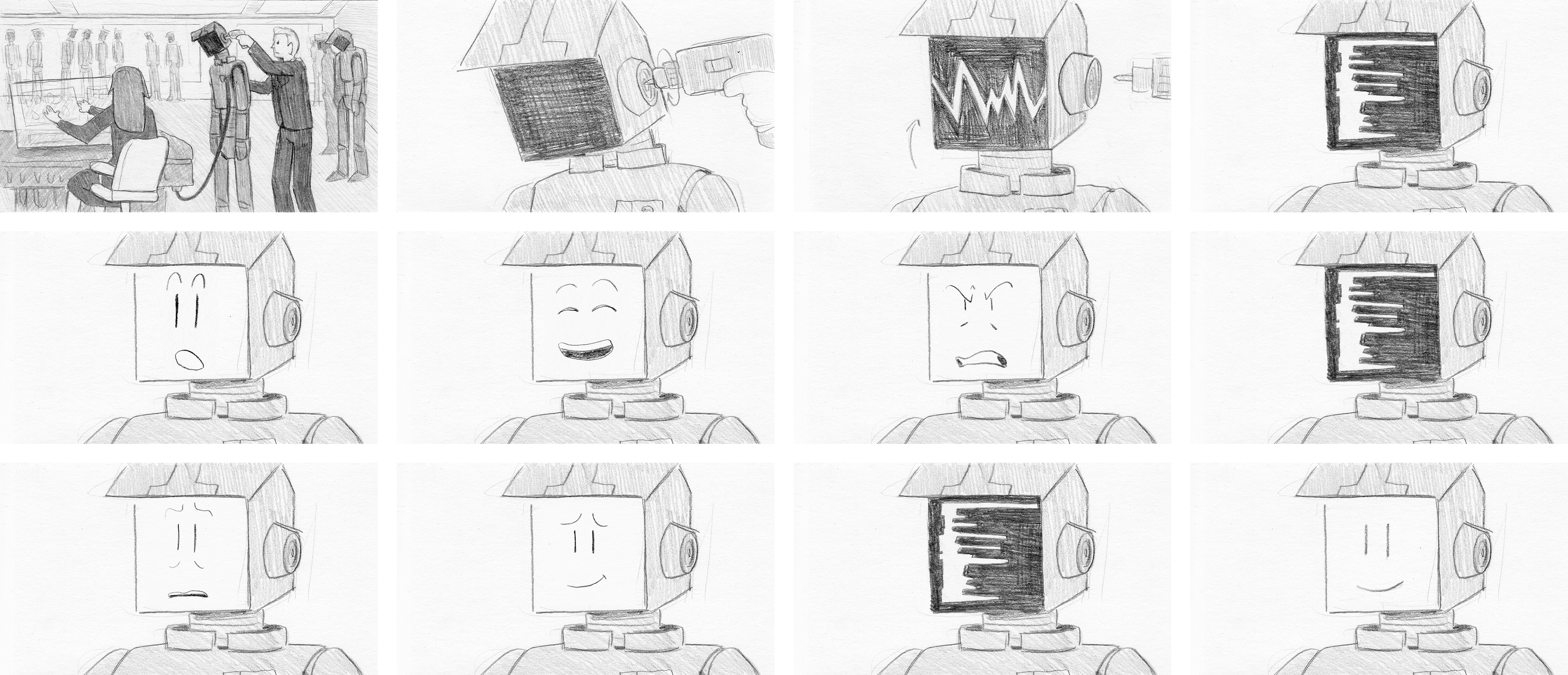 God's top angels Uriel and Jeremiel run Heaven Inc, the business in charge of letting souls into heaven. After a sudden mishap, Uriel and Jeremiel are forced to adopt demon baby Angelica and their productive lives quickly devolve into chaos.

Synopsis: After Pyotr Strizhin comes home from a christening party and accidentally drinks paraffin, he must find a doctor to cure him from the poison. Based on the short story by Anton Chekhov.